Recorders, Mixers and Timecode:
Sound Devices 663 6 Track Production mixer and Recorder.
Sound Devices 788T-SSD 8 Track hard drive location recorder with timecode.Plus CL-WiFi wireless interface.
Sound Devices CL8 Controller for 788.
Sound Devices 552 5 Channel location mixer with 2 track recorder.
Ambient ACL204 Lockit Portable synchroniser.
Deneke TS3 Time-code Slate.
Microphones:
Sennheiser 416 Boom microphone with Rycote kit
Sennheiser 816 Directional Boom microphone with Rycote kit
Schoeps CMC-6 Microphone amplifier with Rycote kit
Schoeps MK41 Directional microphone capsule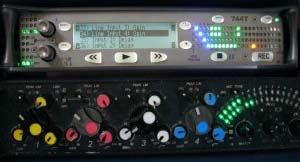 1x Sanken CUB-01 Plant microphone
6x Tram Personal microphones
2x Sanken COS 11 Personal microphones
2x Countryman B6 Personal microphones
Sanken CSS-5 Stereo mic with Rycote kit
Radios:
1x Lectrosonics SRa Dual channel UHF receiver
2x Lectrosonics SMQV UHF radio microphone transmitters
2x Lectrosonics UM400 UHF radio microphone transmitters
2x Lectrosonics UCR411 UHF radio microphone receivers
1x Lectrosonics UH400A Boom transmitter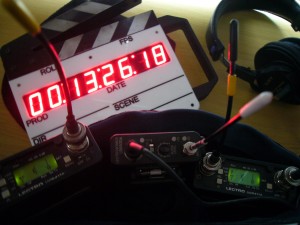 Boom:
Ambient Quickpole QL570 Carbon fibre boom with Ambient QR. 2.8 metre
Ambient Quickpole QP4140 with Ambient QR. 5.4 metre
Panamic Maxi Boom 5811 with Ambient QR. 4.06 metre

Headphone Feeds:
1x Lectrosonics UM400a IFB transmitter
3x Lectrosonics R1a IFB headphone monitoring receivers
Accessories:
Headphones, Sound cart, Cables, Adapters (incl. NATO plug for helicopter systems)
30 x 9V rechargeable Li-Ion batteries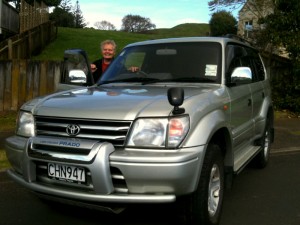 4x NP1 rechargeable Li-Ion batteries
Portabrace bags for recorder, mixer and radio receivers.
Versa-flex harness.
Location Vehicle:
Toyota Prado 4WD.