Welcome to my website.
I love what I do, and in this website you will find my background experience, work credits from recent years, (whether they be in film, television or social media), a list of supplied equipment, and a gallery of cool photos representing the excitement and passion I feel for this work.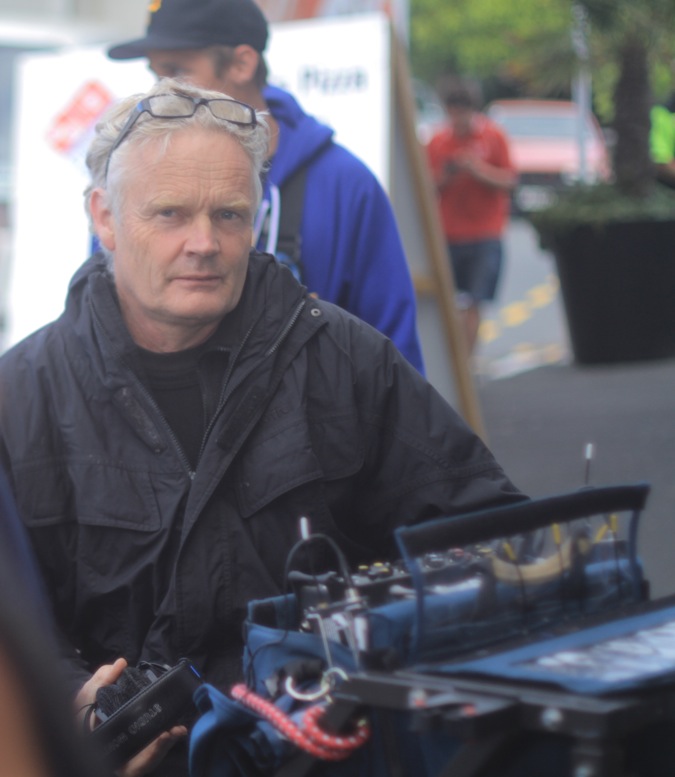 Background.
My passion for sound recording began in 1993 while training at the AES (Audio Engineering School) in Sydney. I began working freelance immediately joining a cameraman/friend with whom I later travelled to Germany. There, based in Munich, I really honed my skills, and over 5 years became senior sound recordist for local production company – Alegro Film. One highlight was travelling through Germany for the documentary "Tanz mit dem Tod". I mainly did documentary and news, but also many multi-camera events and forums. In 2004 I returned home basing myself first in Queenstown, and then Auckland.
The last six years in Auckland I have focussed more on television drama, lifestyle shows and film. I now have a comprehensive range of equipment to add to my skills, providing for either off the shoulder sound, or large cart based productions.
Work History
1993
Graduated AES Diploma in Audio Engineering.  Sydney, Australia.
1993 – 1995
Production runner and Sound Recordist.  Sydney, Australia.
1996 – 1998
Sound Recordist.  Sydney, Australia.
1998 – 2003
Sound Recordist.   Munich, Germany. News. Documentary. Forum. Theatre. Music. Multi-camera and Live P.A.
2003 - present.   Production Sound based in Auckland, New Zealand.
Input your text here! The text element is intended for longform copy that could potentially include multiple paragraphs.
Passports.
---
New Zealand and European.